What is an online appointment booking system?
An online appointment booking system is a digital application with which companies can provide their services to customers on the internet.
The most common systems are so-called SaaS (Software as a Service) models, which do not require installation via a data carrier such as CDs or USB sticks. Such appointment software is used via common web browsers on different devices such as PCs, laptops, tablets or smartphones.
What are the advantages of an online appointment booking system?
Compared to traditional booking options such as booking an appointment via telephone, an online service offers several advantages:
Services are available around the clock
Employees do not have to record appointments manually
All relevant information about the appointment can be sent in advance and does not have to be communicated at length.
Cancelling appointments is very easy with an online service, preventing idle time due to unattended appointments
Appointments can be managed centrally via a single platform
Integration of existing appointment calendars such as Outlook is easily possible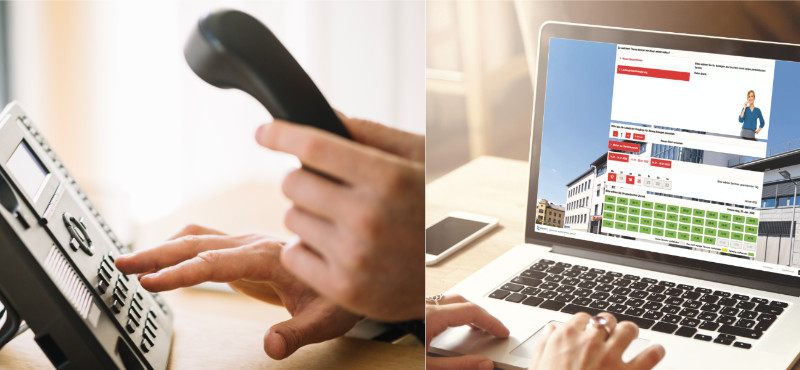 What should I consider when buying an online appointment booking system?
The range of online appointment booking systems is broad and often confusing. So which system is suitable for your own company? There are different criteria that are helpful when choosing an online appointment booking system:
Is an online appointment booking system a must?
Basically, an online appointment booking system is not (yet) a must, but digital systems expand an analogue appointment booking system with many useful features. In the context of modern service in a competitive environment, the company that can serve the growing demands of customers in a targeted manner wins.
With the spread of mobile devices and increasing broadband connections in private households in both urban and rural areas, customers of all ages expect a digital service offering. Those who do not offer this in time will be left behind by the competition.