Essen as a local transport hub

With the opening of a new tourist information office and a service point for the Ruhrbahn, the city of Essen wants to react to the increasing rush in local and long-distance traffic. The merger of the two offices offers customers many advantages. As a central contact point, the new customer centre provides all visitors with city information and tickets for cultural and leisure events as well as with tickets and schedule information.
cleverQ as information and waiting time system
With cleverQ's help, the new service location enables its customers to voice their concerns in advance and thus significantly reduce waiting times. This is also reflected in better service quality, as employees can better prepare themselves for a meeting or consultation. As usual, the cleverQ system ensures shorter waiting times with the combination of free app and on-site service points.
clverQ in the field of mobility
Local and long-distance public transport has been increasing for years. A reversal of the trend is not to be expected, on the contrary – with the current environmental debate, public transport is increasingly coming into the focus of society and politics. However, with the increasing rush, new challenges are also emerging.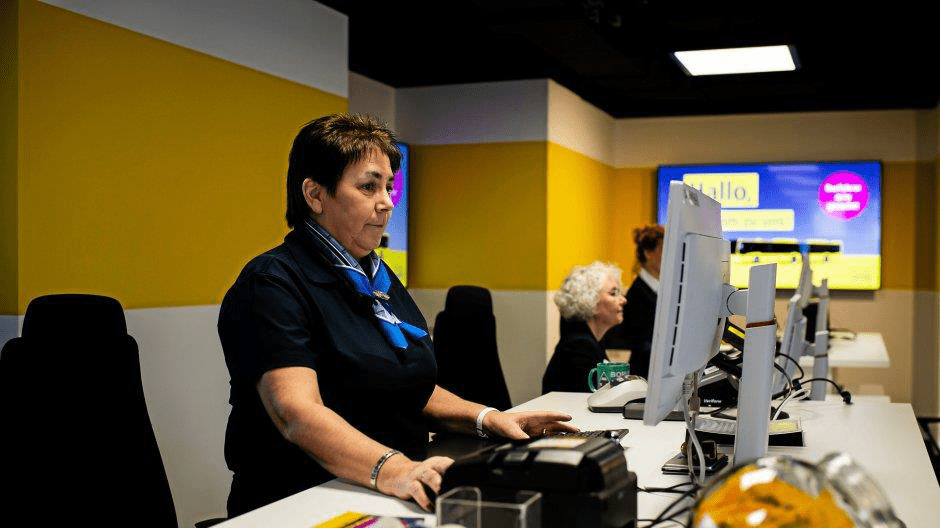 Public mobility is first and foremost a service
This means that the increasing number of customers expect advice and service without compromising quality. With cleverQ you are up to the challenge. We create the perfect infrastructure for information and waiting time management. In addition to significant savings in waiting time, you give your customers significantly more flexibility in the entire travel process, even before they start their journey. All service employees also benefit from this, because cleverQ does not create complex concepts, but offers clear and easy-to-use systems.