cleverQ Picturemachine module
Your customized digital signage system that can display your desired content in real time and with schedules on a wide variety of devices. Fast, simple, reliable.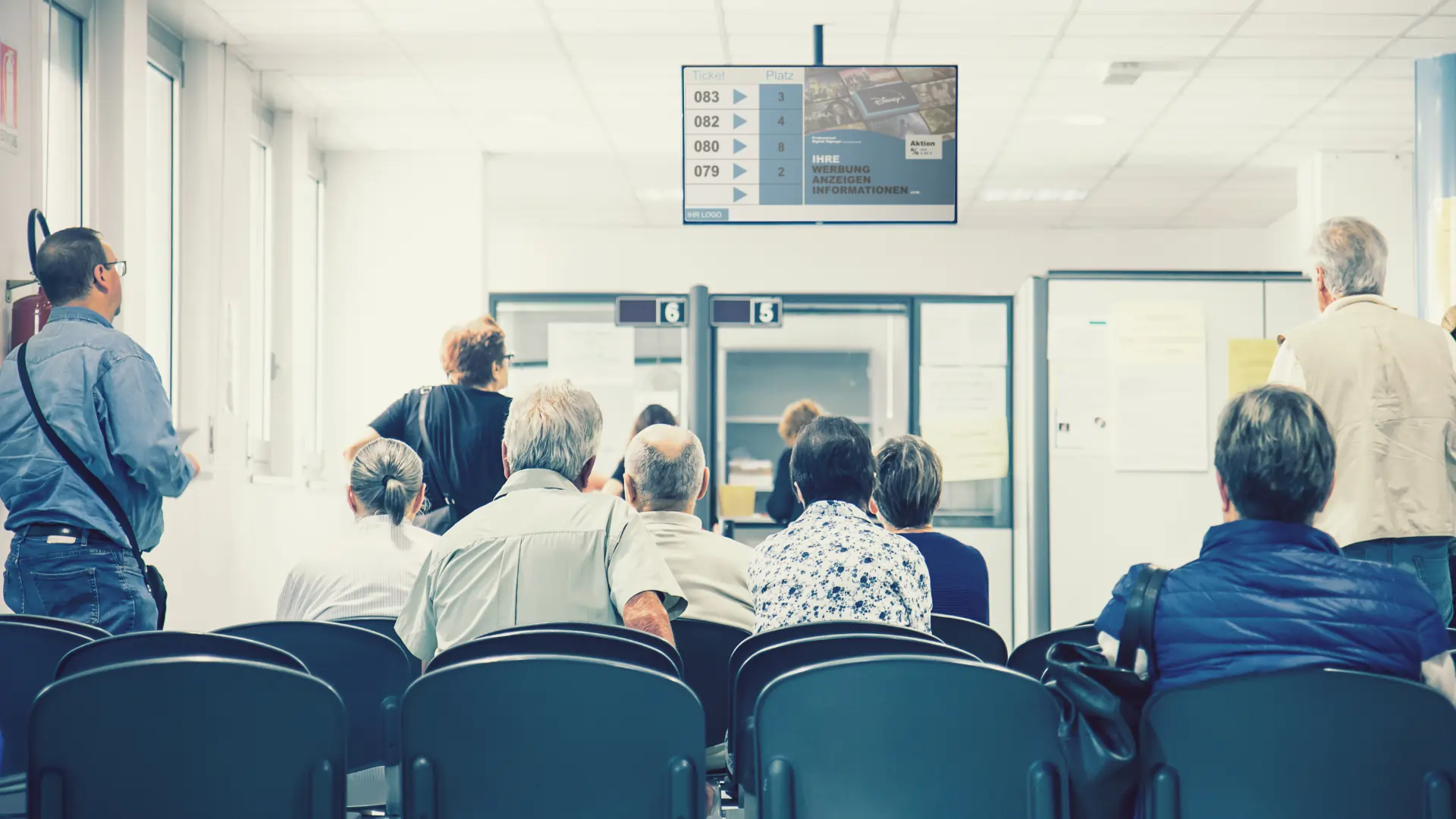 Our digital signage solution offers a customized system that allows you to distribute interactive content across multiple screens to create a unique user experience and communicate important information.
cleverQ Picturemachine (Digital Signage)
With "cleverQ Picturemachine" we offer you a digital signage solution that has been used in a professional environment for many years. Editorial and technical requirements are given equal consideration.
Whether you want to operate just a few signage screens or several thousand: cleverQ Picturemachine is your choice when it comes to reliability and scalability.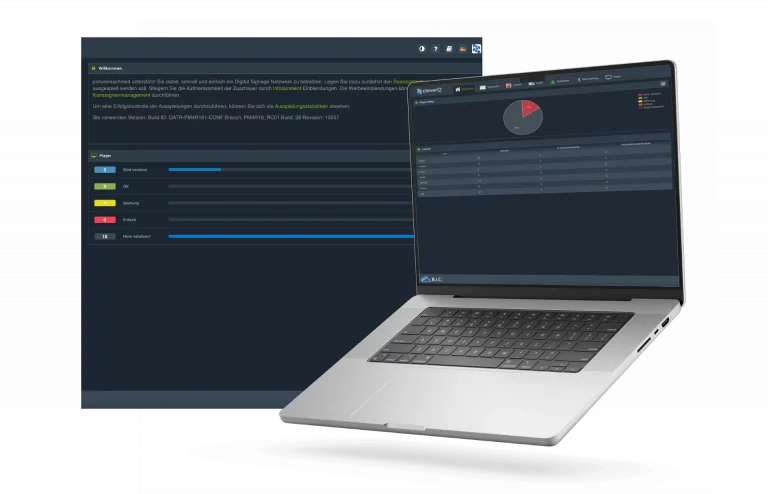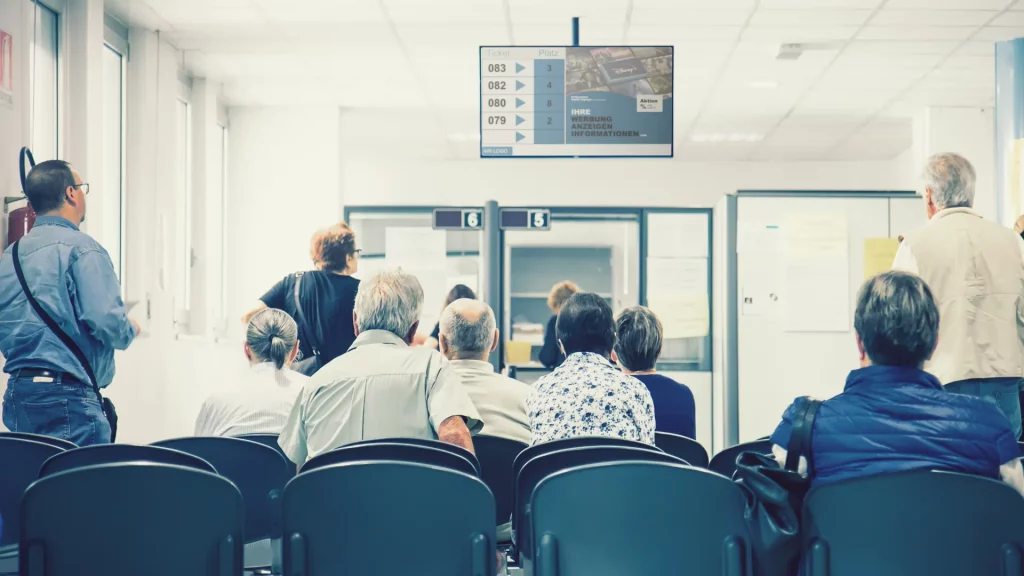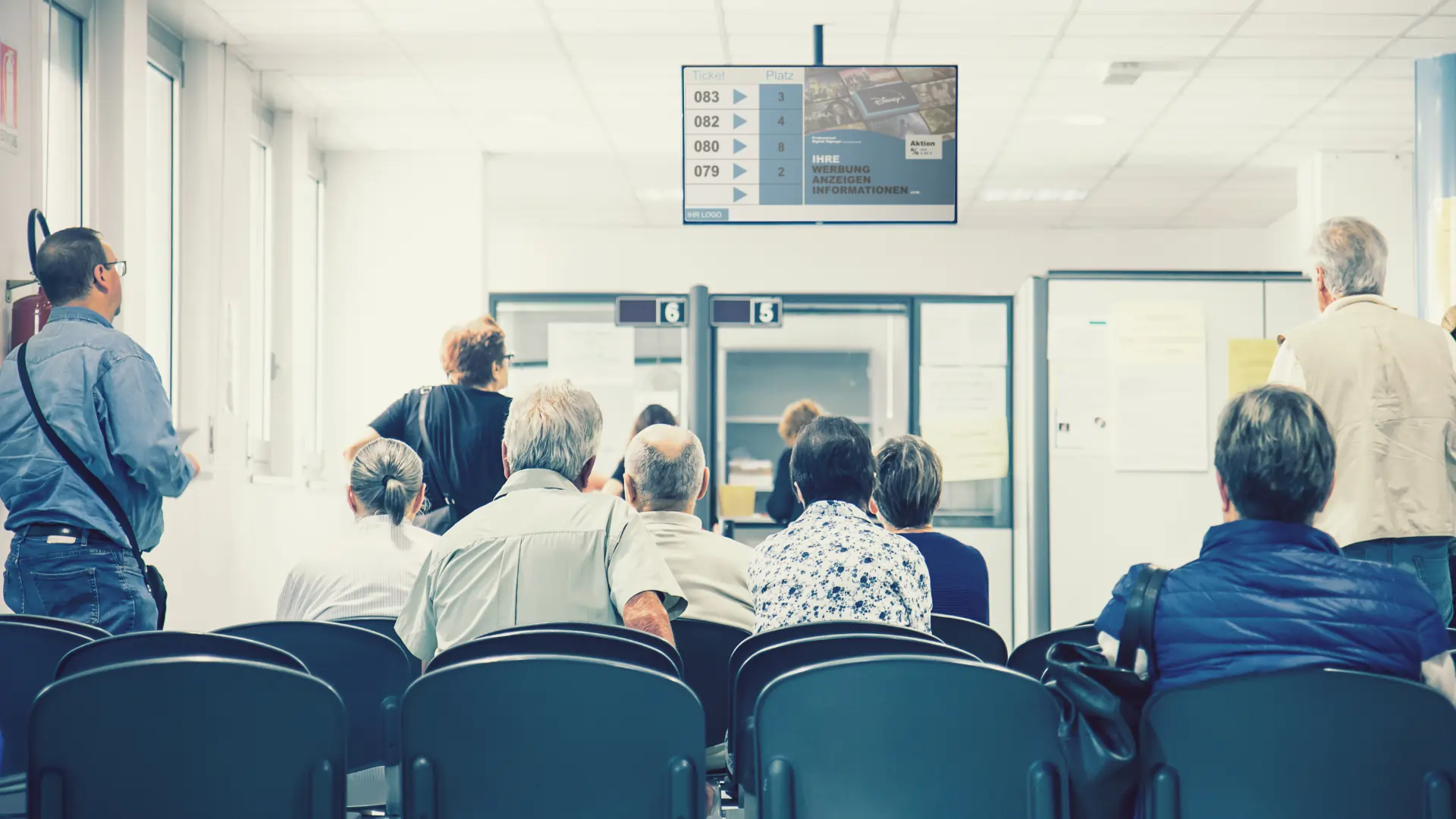 Are you interested in cleverQ Picturemachine? Would you like information on prices, scope of services or a detailed functional description? Then use our contact form. Our sales and technical team will answer you immediately.
Digital signage for your industry
A specialized solution that combines queuing system and infotainment on one screen. Specialized in public authorities, retail, finance and insurance companies and much more.
Discover the variety of cleverQ modules
Here you will find a detailed overview of our software and hardware products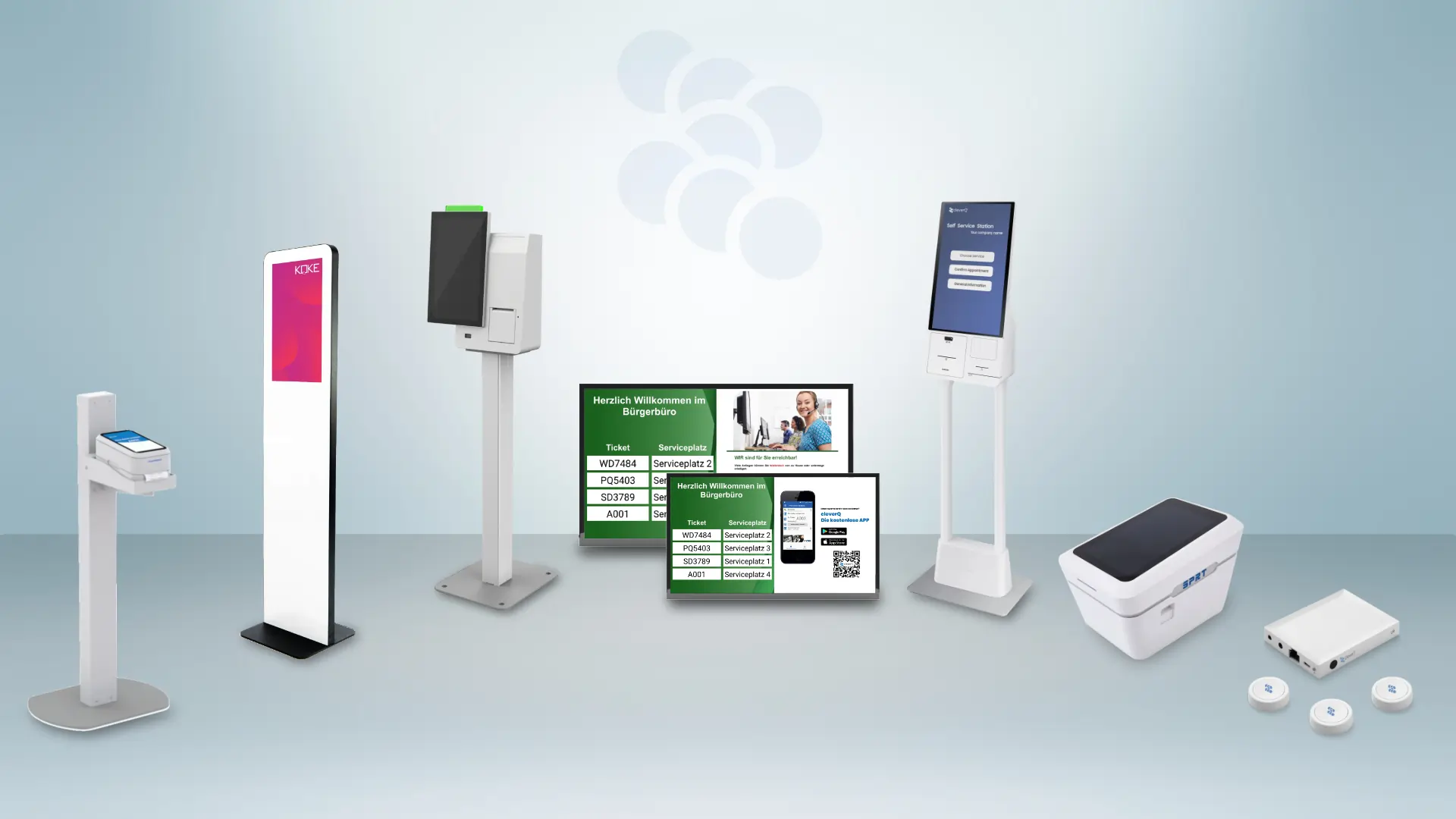 Discover our hardware portfolio. Professional kiosk systems, compact systems, monitors, printers and pager solutions for appointment and queue management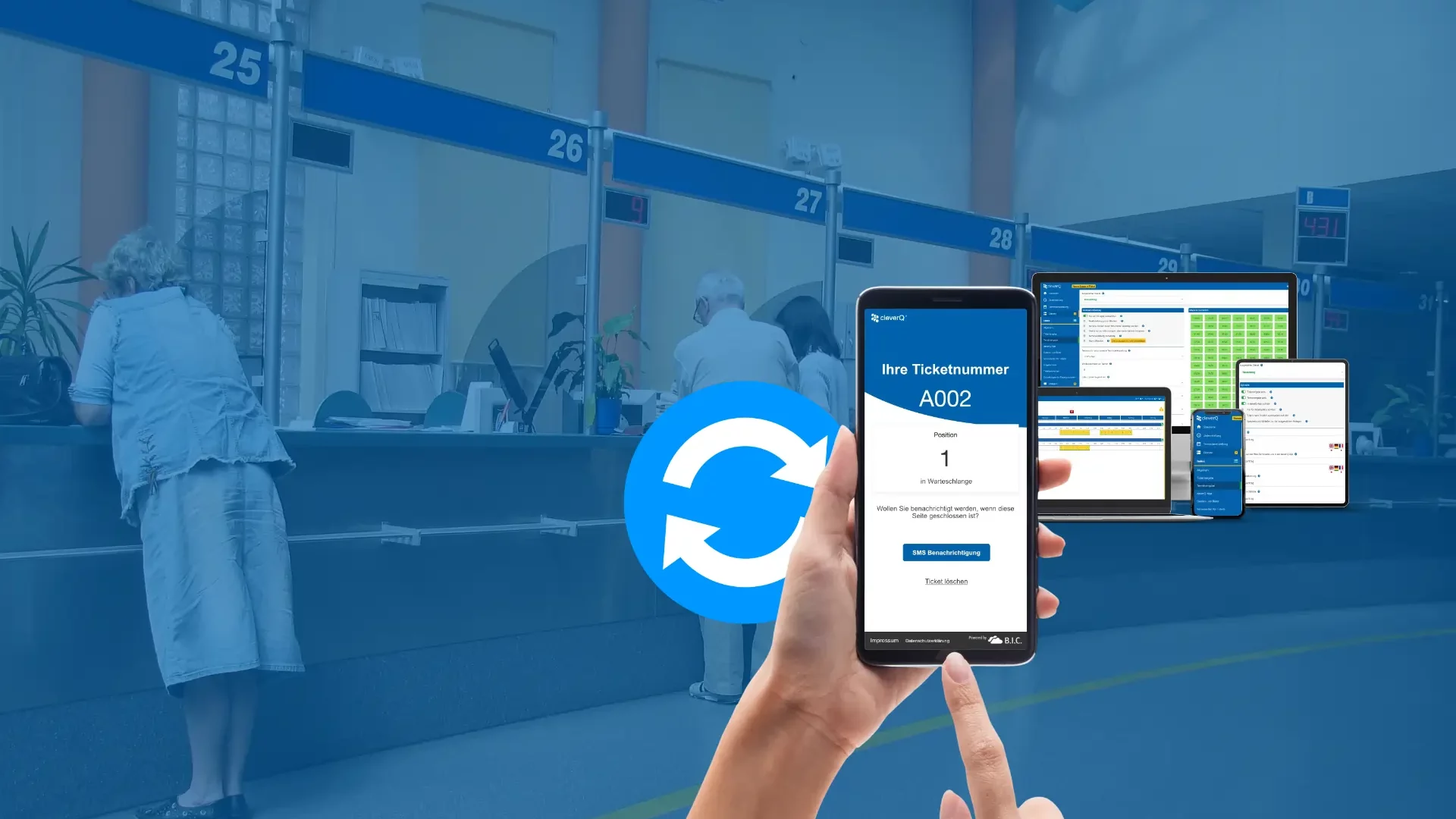 Here you will find detailed information about our online appointment booking system, queuing system, hybrid solutions and any extensions.
cleverQ Picturemachine - A solution with real added value
Would you like to test cleverQ Digital Signage for your company or book it directly? Just send us a short message or give us a call.