What is the cleverQ SOS module?
Even in administrative areas that affect people's livelihoods, such as job centers, social welfare offices, immigration offices or licensing offices, situations can arise in which verbal or even physical assaults occur.
With the cleverQ SOS module, you can call for help at any time, even across locations in your office. Buttons are available for this purpose in the cleverQ administration environment, where you centrally control your walk-in customers and appointment customers. When these buttons are pressed, different alarm signals are triggered.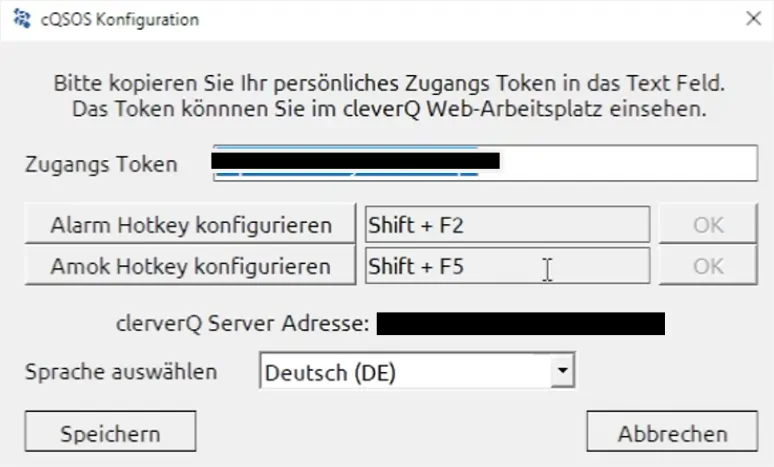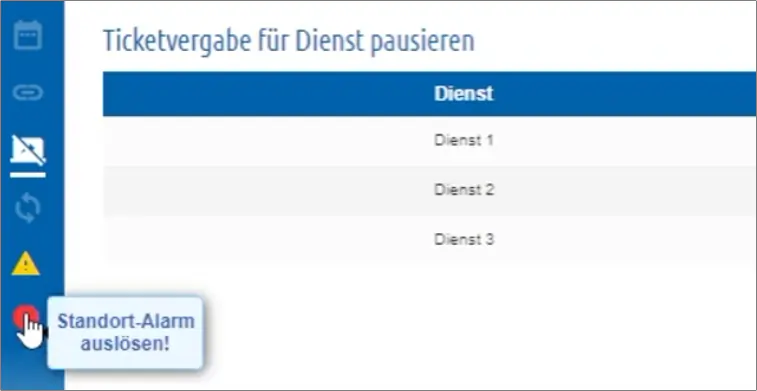 An alarm can be triggered by employees in different ways.
The first option is to trigger the alarm through the cleverQ workstation (Via all common web browsers).
The second option is to trigger the alarm with a dedicated application that needs to be installed. Using this method, an alarm can be triggered with hotkeys.
Basically, two alarm types are available in the cleverQ SOS module:
Silent group alarm (ARE alarm)
A silent group alarm will alert only the recipients you specify. No warning signal will sound when the ARE alarm is triggered.
If a silent alarm has been triggered, all previously defined recipients will be informed about the alarm triggering and the affected workstation with a pop-up window.
Location alarm (AMOK alarm)
In the event of an AMOK alarm, all employees at the site are informed in order to initiate appropriate security measures (lock the room, evacuate, etc.). Of course, another site can also be informed that an AMOK alarm has been triggered.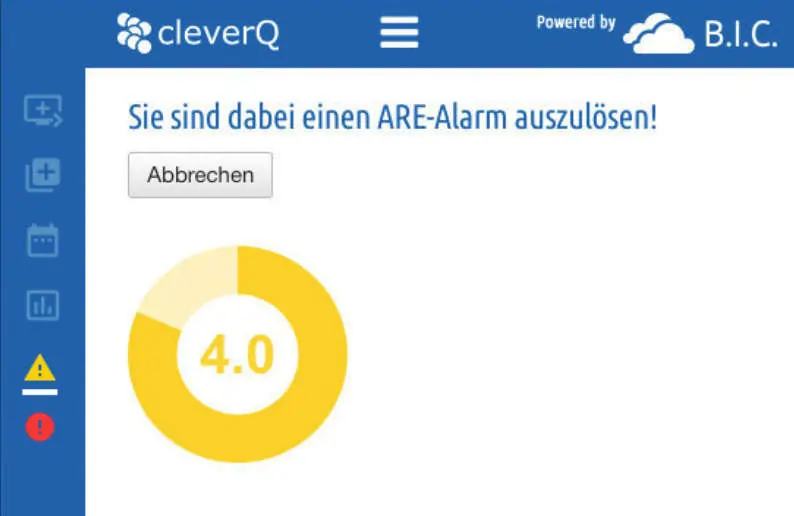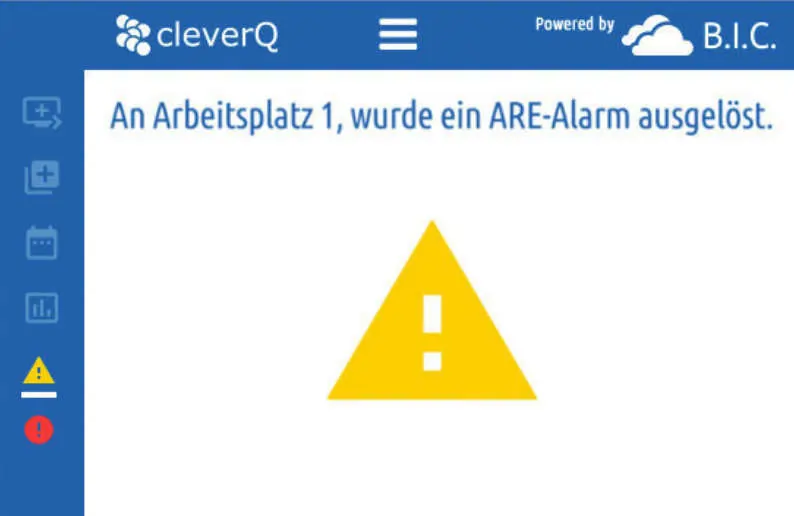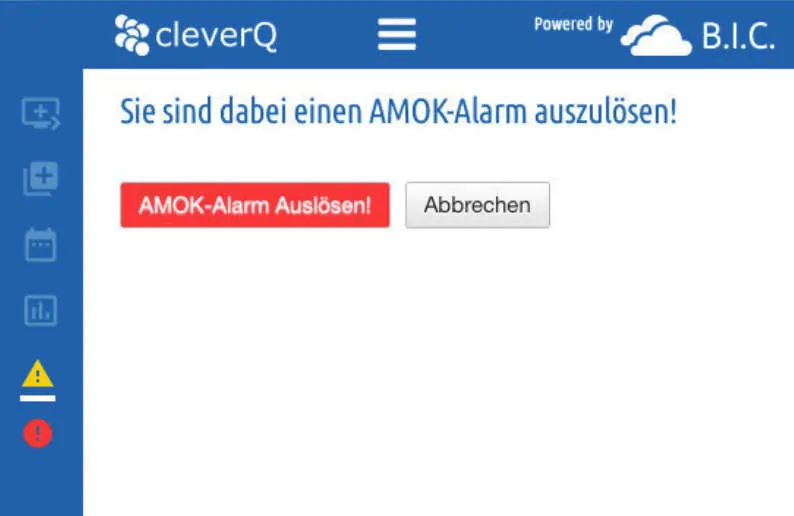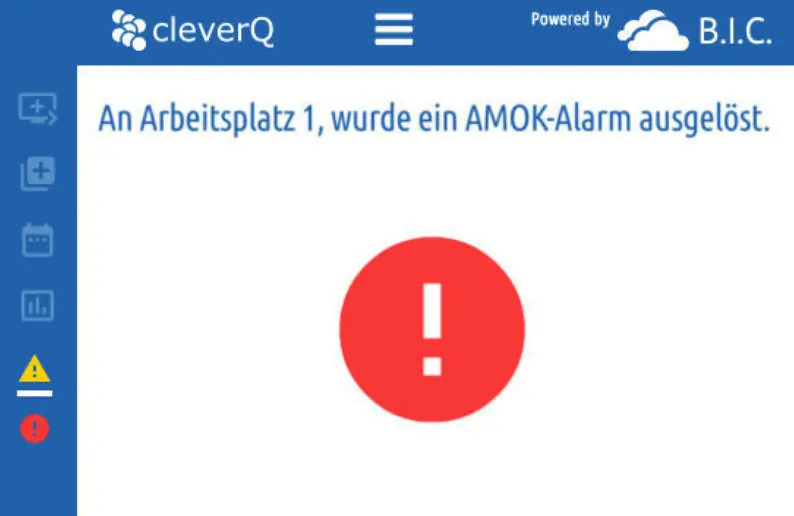 cleverQ SOS Module - Features
cleverQ SOS Module is suitable for various industries
All service companies, public authorities or public institutions are frequently confronted with violent behavior, which can endanger employees but also customers. Recently, transport companies such as railroad companies and airlines have also been facing similar problems, which are additionally aggravated by staff shortages. This is increasingly resulting in assaults against staff and inventory.
When such incidents occur, quick action is required in order to defuse dangerous situations quickly or avoid them altogether with a streamlined communication strategy.
You would like to test cleverQ SOS Module for your company or book it directly? Just send us a short message and we will get back to you immediately.